Technical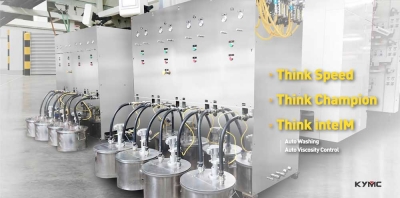 July 30, 2021 | Daywey Chen
The flexographic printing presses of today are a piece of high-tech machine. This includes equipping with technologies such as 100% inspection system, auto impression, auto registration, auto edge guide, NIR drying system, industry 4.0 data collection and analytics functions…etc. However, many printers are still using the most primitive way to control one of the most important factors in flexo printing: ink viscosity. When it comes to measuring the ink viscosity. Many printers have remained holding a Zahn cup in one hand and a stopwatch in the other. To depend on one's visual to gauge the amount of time it takes for the ink to drain from the Zahn cup.


Why is an accurate ink viscosity crucial?
How to effectively control the ink viscosity? The types of viscometers
available to measure viscosity will be discussed.