flexible electronics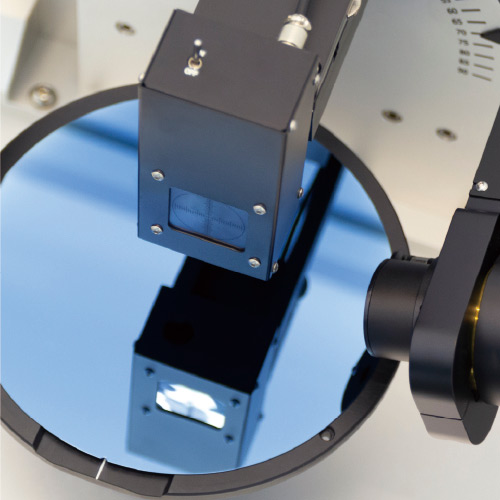 Optical Films
Coating on transparent films to provide a medium manipulating the light transmission.
Application:

anti-glare displays, improve graphic contrast, shades to sunlight & UV rays, visibility control, brightness enhancement film(BEF), optical diffuser, optical screen protection

Substrate:

PET, flexible thin glass, PMMA、PC、PE、EVA

Process:

roller coating, slot die coating, UV curing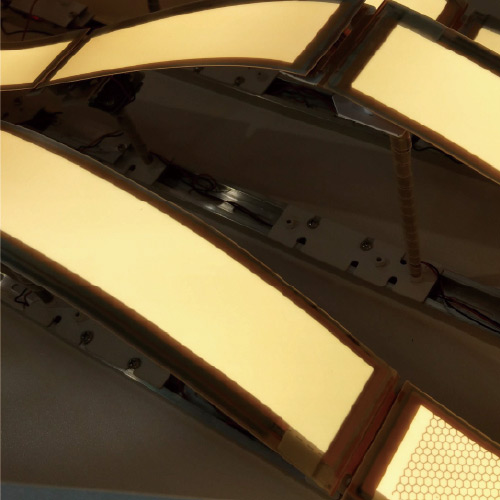 Conductive Grids
(Sensors, OLED)
Printing conductive grids to enhance material conductivity and to develop the electrical circuit path.
Coating on materials to increase the overall material conductivity.
Application:

ECG sensors, OLED lightings, touch panels, displays, printed circuit board(PCB), chip on film(COF)

Substrate:

PET, PEN, PI, PE

Process:

flexographic printing, gravure printing, Silver(Ag) ink printing, ITO coating, IZO coating, in register multilayer printing (conductive layer & insulation layer)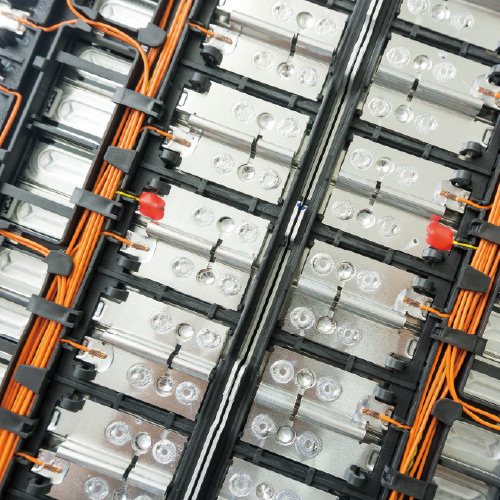 Batteries
Coating and lamination for electrode sealing, suppressing temperature increase to control the capacity, voltage, and rate characteristics of the batteries.
Application:

lithium battery(LiBs), electricity storage, cathode, anode, separator, electrode slurry coating

Substrate:

PET, aluminum foil, copper foil, resin film

Process:

roller coating, slot die coating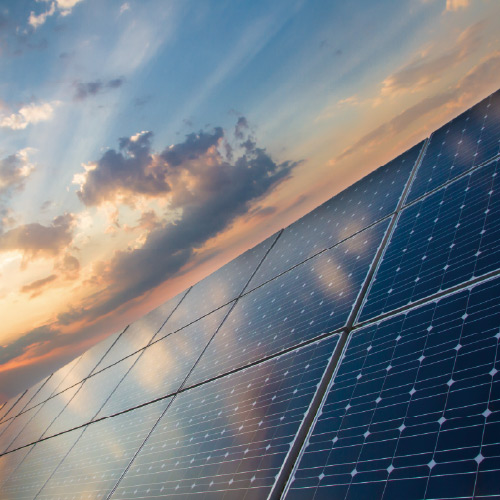 Solar Panels
Coating an anti reflective layer to increase light absorption, increasing the solar cells' efficiency.
Application:

solar cells, anti reflective coating

Substrate:

PET/Teflon composite materials, glass

Process:

slot die coating, nitride/titanium oxide coating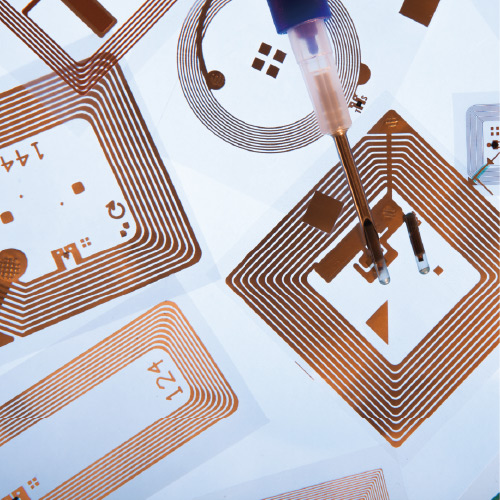 RFID
Adopt laser patterning to cut RFID antenna. Then depositing the antenna onto the substrate. To enable an agile and flexible production process.
Application:

RFID antenna for tracking & Identifying information

Substrate:

aluminum, deposit substrate(paper, PET, PVC)

Process:

In register laser pattern cutting for antenna, depositing antenna onto the substrate