Case Studies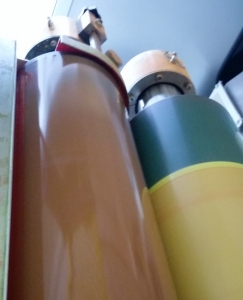 February 27, 2018 | Ivan Lin
During printing as air travels back into the chamber after the ink transfer onto the printing plate, if the blade pressure to anilox roller is too high, this will prevent the air and ink from reentering into the chamber. This will cause an imbalance of air and ink flow, leading to foam generation and buildup at the back blade.
December 8, 2017 | Ivan Lin
In the printing and converting industry, one of the Industry 4.0 ideas is the communication between the different parts of the printing and converting process, enabling companies to utilize the information gathered to produce valuable actionable items in its production process, customer services, inventory management, and supplier management.