Case Study: Working with Our Clients to Strive Through the Pandemic
December 24, 2020 | KYMC Marketing
2020-12-24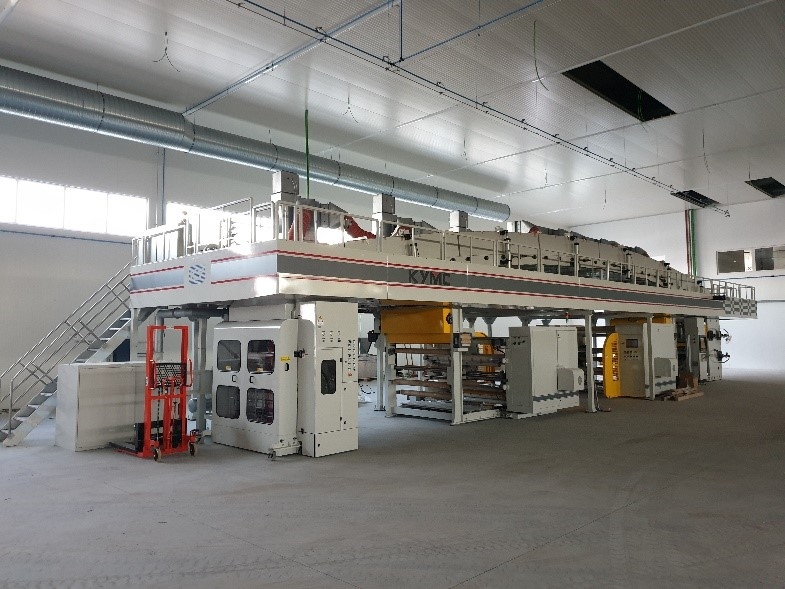 You never know what is going to happen. Tomorrow can be good or bad. But when things turn in the opposite direction, you can count on KYMC to be there for you. Amid the COVID-19 crisis, travel restrictions were enacted. As result, all of our customers were affected. In this article, we would like to draw out one of the many examples of how KYMC worked with our customers to strive through this chaotic period as a team.
A Portuguese customer trusted KYMC by ordering 5 KYMC machines to set up its new production line. This includes 2 hybrid coating lines, 1 stack type flexo printing press, 1 center surface winding slitting machine and 1 surface winding slitting rewinder. The machines are ready for shipment from Taiwan to Portugal. However, a travel ban is imposed from Taiwan to the EU. At KYMC, we always aim to provide a turnkey solution to our customers. To take care of the hassle work and details so that the machines will be ready for production ASAP upon arrival at the customers' site. KYMC know that our customer is depending on us to get the factory up and running. KYMC has to act fast and with caution…
As a 52 years company, KYMC has a wide network connection on the market. Even though KYMC is not able to travel from Taiwan to Portugal under the travel ban. KYMC turned to our market connections in the EU region. In the end, we choose to work with Inter-Flex GmbH from Germany based on their past experience in the printing and converting machinery, cost, response rate and professionalism. Inter-Flex has been a globally active company in the printing and packaging industry for over 21 years. Their broad portfolio of activities includes services, maintenance, modifications of existing equipment, redesign of new product technologies, turnkey projects, training and consulting. Inter-Flex is to help KYMC cover 100% of the installation and commissioning work on-site with KYMC remote support.
The installation of the 5 machines took a total time of 7 weeks. Over the course, checkpoints were set up and communication happened on-demand with a work report from Inter-Flex once a week. The KYMC machines were built for user-friendly installations. At the same time, KYMC provided Inter-Flex with detailed installation manuals and operational guides. The experienced engineers from Inter-Flex relied on the documentation to complete the installation with great success.
From a financial perspective, responding to the unexpected travel ban is an extra cost for the team. However, KYMC always placed our priority on providing a turnkey solution to our customers. KYMC will do what it takes to accomplish our mission. We received a comment from the customer stating "We were very satisfied with the work of Andreas and Matthias, they were very professional".
The machines are ready for commissioning. However, due to the second wave of COVID-19 in Europe, there will be an unplanned delay. Anyhow, KYMC, Inter-Flex and the customer will continue to work as a team. We are confident in the team to make adjustments to the unplanned event and get the factory up and running as soon as possible.
Figure 1: completed installation of 2 hybrid coating lines and 1 printing press at the client's factory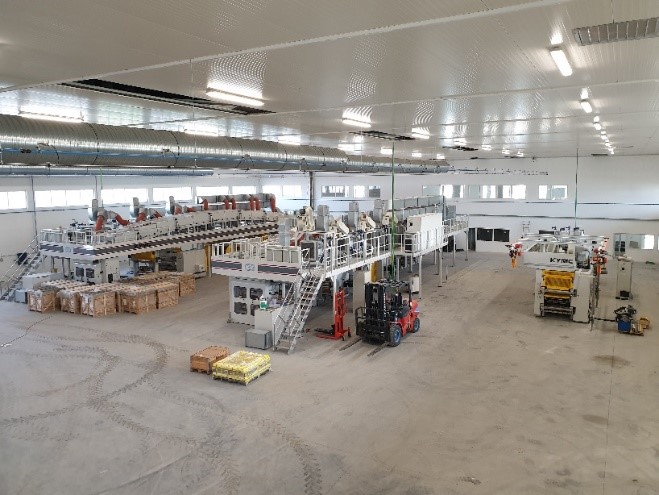 Figure 2: completed installation of 2 slitters at the client factory