inteIM – Auto Ink Viscosity Control and Auto Ink Washing
November 19, 2021 | KYMC Marketing
2021-11-19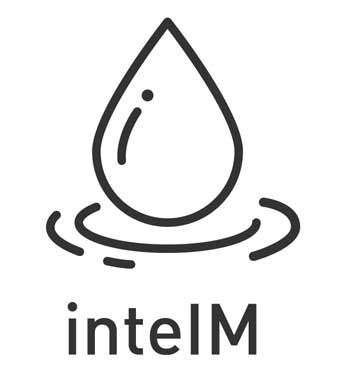 The modular design of the KYMC press allows for functional flexibility and customization. Modules that can be added separately and at the same time integrated together to become the ONE user-friendly system. The modules include inteQ: Quick Change, inteQC: Quality Control, inteE: Eco Friendly, inteCM: Customization and inteIM: Ink Management. In this article, we will explore the user interface of the InteIM, the intelligent ink management system in its design and in its functions.



The inteIM ink management system is equipped with the auto ink washing function and the auto viscosity control function. Even though inteIM is an automatic system, it is also provided with the flexibility for manual controls. For instance, to manually pump ink and solvents in and out of the chamber system. Furthermore, foolproof design is integrated into the system to control the procedure of the operation. For instance, if the chamber is not set into the operational position, the system automatically prevents the pump in pumping ink or solvent into the chamber.
The beauty of the inteIM design lies in its ability to automate the ink washing and viscosity control operation. However, that's not all. inteIM is also known for its ability to control the ink flow in a consistent manner. To provide a stable flow of ink, in and out of the system for the maximum print result.
Auto Ink Washing
Integrated into the centralized control panel for a better user operational experience.

Equipped with 3 different cleaning modes, Fast, Normal, Intense. The operator can select a suitable mode according to the situation.

Start your auto cleaning with one press of a button.

The different ink washing steps are displayed on the interface to provide the operator with the status information.
- Ink Suction – To suck ink back to the ink bucket (expected completion time and time remaining countdown are displayed)
- Clean– Solvents will be sucked into the chambers for cleaning
- Circulation – Solvent will circulate between chambers and hoses.
- Waste Suction – The Solvent will be let into a wastage tank
Different color stations can operate simultaneously either with the same cleaning mode or a different cleaning mode to maximize efficiency.

Different color stations can operate independently.

Parameters for the ink washing steps can be adjusted according to the situation for maximum flexibility. Parameters include each step's operation time at cycle 1 and cycle 2.
Auto Viscosity Control
Integrated into the centralized control panel for a better user operational experience.

Equipped with the viscometer from INKSPEC. To utilize a micro- vibrating element for sensing viscosity level, providing an accurate measurement tolerance of

+

1%.

Continuous measurement, monitoring and display of the ink viscosity level and the ink temperature at the different color stations.

Displaying the current value (PV) and the set value (SV) of the ink viscosity for friendly monitoring

Automatic continuous adjustment of the ink viscosity level.

To be able to manually add solvent/water into the chamber for flexible adjustment.

Relevant Reading
Ink Viscosity: Control = Efficiency