Flexo Market Application Study
February 14, 2019 | Daywey Chen
2019-02-14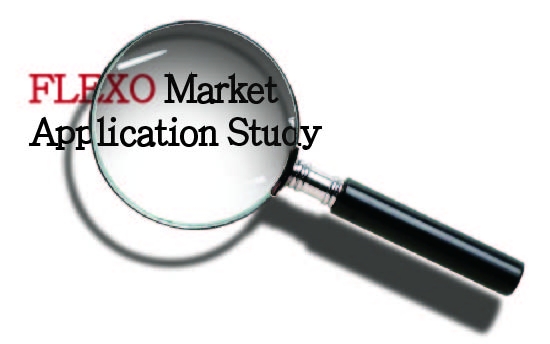 The flexo printing process was invented by the United States, since then it had come a long way in its development. The first central impression flexo press named Olympia 1275 developed by Windmoller and Holscher in 1954. The photopolymer plate developed by DuPoint in 1970's. The introduction of CDI plate making technology by DuPoint in the 2000's. The advent of the HD Flexo plate by Esko in 2014. The proliferation of extended gamut printing in 2018…


The adoption of the flexo printing process varies greatly across different regions. According to CI Flexo Tech Magazine, the flexo accounts for 10% flexible packaging printing process in the Asia Pacific region, 53% in the European region and 80% in the Americas. Flexo was able to proliferate quickly throughout the America region because flexo was developed by the United States, also because the market is not particularly picky about the printing quality at the time. In the Asia Pacific region because there was less awareness in the environmental concerns, and the flexographic supply chain is less integrated and mature. As result leading to slower development of the flexo process in the region. In the European region, even though not as proliferated as the America region, flexo is the major player. Flexo stands for efficiency and has an advantage over the printing process under certain conditions. For example, the precision and stable characteristics of the CI flexo printing process has the advantage when printing substrate that has a high stretching property. Furthermore, the flexo process is basically compatible with all kinds of inks ranging from solvent-based, water-based, UV, EB…


Below we have laid out the different application of the Flexo printing technology according to statistics provided by the CI Flexo Tech Magazine.


Halftone V.S Solids
As shown the halftone application is much more proliferated on the film than on paper. This indicates that print job on paper are usually easier on designs and requires less on printing highlights.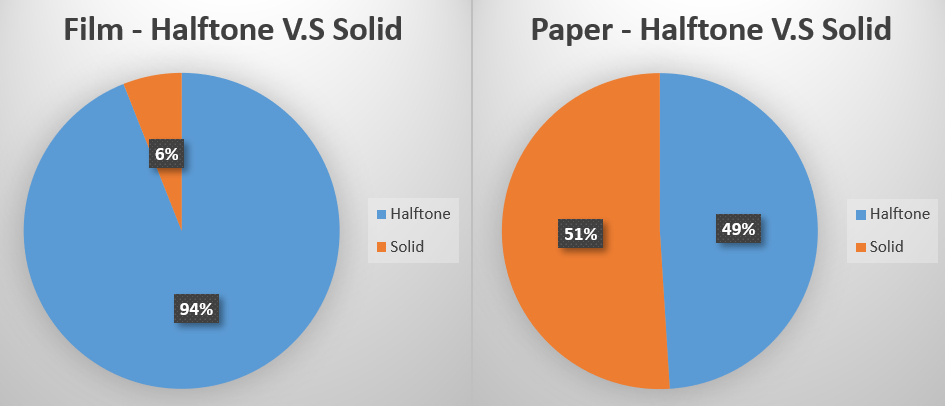 Line per inch(LPI) application
As shown, the LPI used for film printing is higher than the LPI used for paper printing. 59% of the print jobs used a 120LPI or higher plate for film and only 45% for paper. This once again reflects the market lower requirement when printing on paper than on printing film.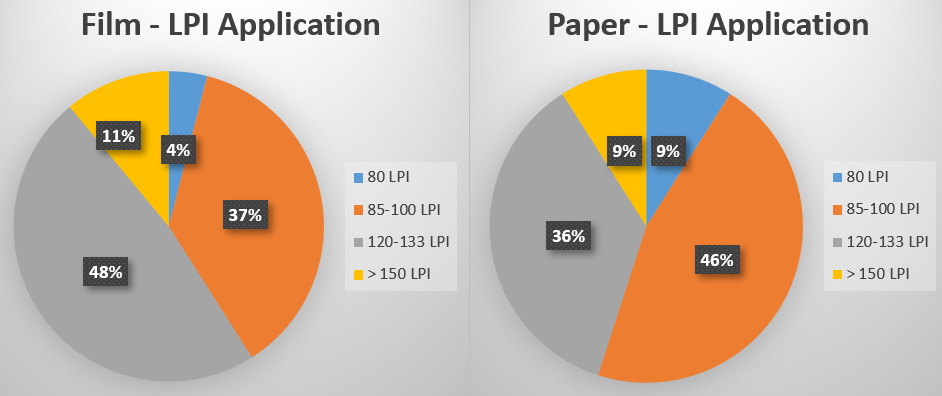 Number of color usage during printing
The usage of 4-5 color print is about the same for both film and paper. However, the usage of more than 6 colors is much higher on film than on paper, and vice versa the usage of 1-3 color is much higher on paper than on film.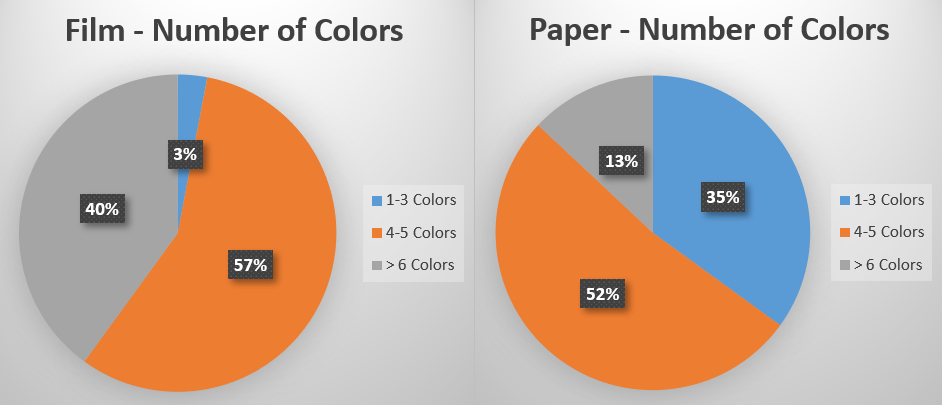 Source: CI Flexo Tech 9th edition 2018.12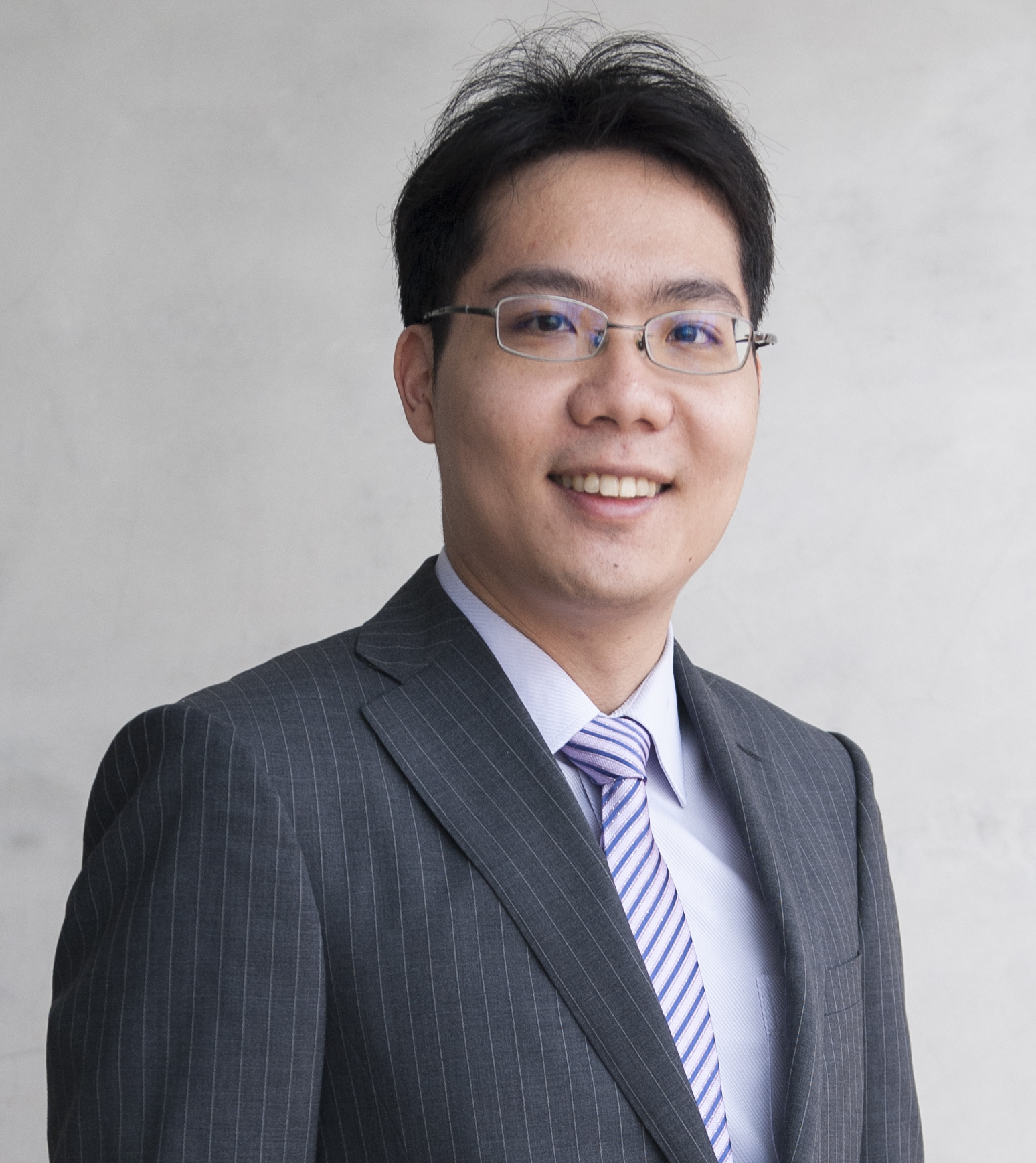 Article by Daywey Chen, KYMC