KYMC @ All in Print China 2018
November 6, 2018 | KYMC Marketing
2018-11-06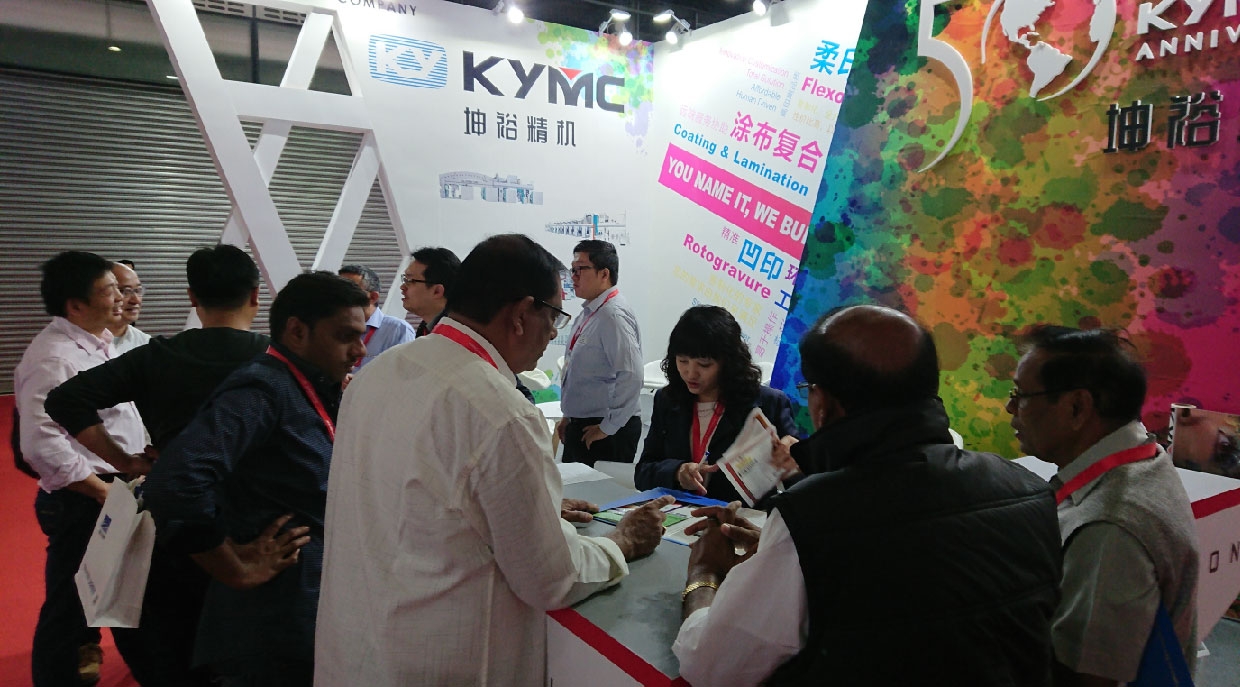 The All in print China 2018 took place in Shanghai. It is one of the most influential exhibition in the China printing industry. The main of the highlight of the exhibition includes 1. Digital, 2. Automation 3. Information management 4. Packaging equipment 5. Label and 6. Flexographic.
With the rising labor cost and increase in competition, companies are seeking for equipment that are more intelligent, efficient and with a higher automation level. At the same to become more efficient by managing data more aggressively and to turn these data into useful knowledge. Many ERP and software vendors are present at the exhibition, talking to printers to help them organize their sales orders, standardize their quotation process, to better manage their warehouse, and to better record their customer interaction history…etc.
Digital printing is also receiving a lot of attention during the exhibition. In 2015 the global market value of the digital printing accounts for 13.9% of the printing and packaging industry, this figure is expected to reach 17.4% in 2020.
Flexo printing technology has been in China for over 30 years. Over the years flexographic process had only received minimal adoption in the China market when compared to the offset and rotogravure printing process. One of the main reasons is because of the poor image quality produced from the process when compared to offset and rotogravure. However, at the current stage, flexo printing quality has greatly improved and has shown advantage when it comes to operation efficiency, cost efficiency, environmental protection, safety, and health. With the recent development of Bellissima technology : an Ultra screening methodology created by Hamillroad, allowing flexo printing process to produce images that are equivalent to 240-450 lpi, quality is no longer a disadvantage of flexo.
During the exhibition, KYMC provided printed samples produced from the Bellissima technology (Digitally modulated screening + GTT anilox). At the same time sharing our extensive flexo experience with our visitors. The event was a great success for KYMC, receiving many interests from the market.