A successful 50th anniversary celebration banquet
January 26, 2018 | KYMC Marketing
2018-07-19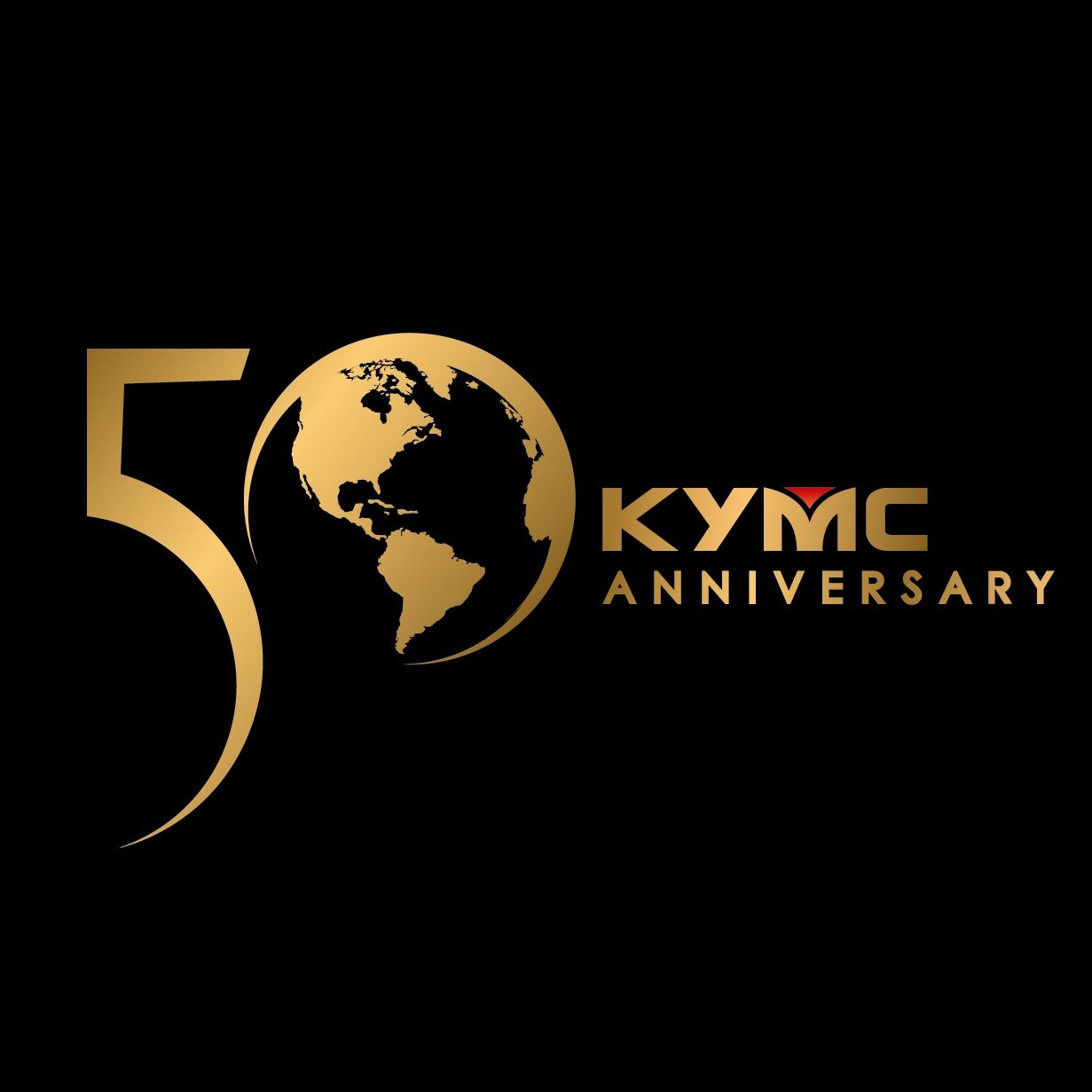 The KYMC 50th-anniversary celebration banquet took place last week in Taichung, Taiwan. The banquet hosted close to 500 people. Our guest includes our valuable customers, suppliers, agencies, friends, and families from all over the world. From countries including, Japan, India, Thailand, USA, South Africa, Malaysia, India, Philippines, Singapore, China, Germany…

The event started off with opening speeches from our executives, thanking and recognizing the team for the great efforts. 50 years of KYMC wouldn't be possible without the team and we aim for another 50 years to come.

President and Founder, K.T. Pan
"…50 years ago, I started this company from a merely 66 square meter big factory. We kept expanding over the years. Many thanks to my dear wife for her support. Many thanks to our worldwide customers, agencies, suppliers, and employees…"

Managing Director, John Pan
"…I'm very glad to see everyone here. Without you, KYMC wouldn't be where we are today. 50th year is not easy!... KYMC needs to remind ourselves that in this technological booming age, we need to constantly bring new features to our production line. In the past few years, we had great progress in the flexible electronic printing field…To our overseas guests, only the true friendship and support can bring you here from thousands of miles away. We appreciate your presence tonight. Most of you have given us the business for many years, we value your business. We hope to continuously be your best partner in your journey toward success. As for suppliers and vendors, we are so lucky to have you in the team and we look forward to continuing this wonderful relationship…"

R&D Manager, Lobo Pan
"…I expect KYMC to continuously be an International company… thank you all for attending the 50th anniversary evening, thank you for all the support throughout this year, making KYMC a stronger and better company…"

A rich program was presented during the banquet, with the theme surrounding Chinese traditional performances, including dance from Guan Jiang Shou-the lead general, Techno-Dancing third prince and Chinese traditional music performances using traditional Chinese instruments.