Sustainable Learning: Electronic Paper in the Taiwan community
October 5, 2023 | KYMC Marketing
2023-10-05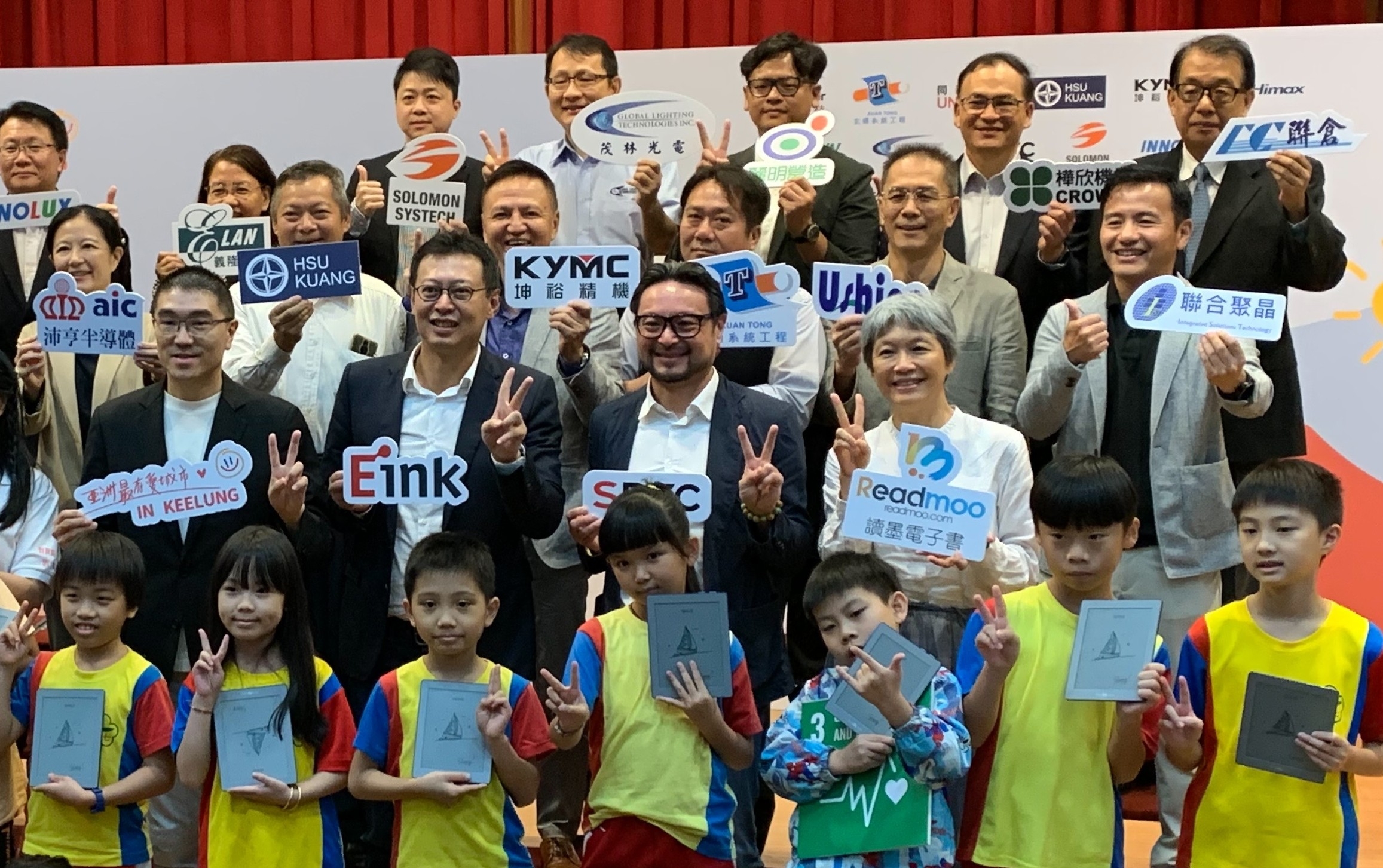 Sustainability is at the core of our future generations. Not only should sustainability be considered in a logistics, food industry, healthcare, retail, transportation, agriculture, construction…etc. perspective but also from an academic perspective. Providing education to the future generations is important. Now, it can be done in a more sustainable way. As educational content is being digitalized, each e-reader (electronic paper reading device) can deliver an unlimited number of books. Imagine the amount of paper that can be saved within just a year. Imagine the space that it can save compared to physical books. Imagine the amount of energy that can be reduced from logistics compared to physical books. Furthermore, e-readers (electronic paper reading devices) come with the benefit of eliminating the distraction from electronic devices like mobile phones, pads, and computers that provide extravagant unrelated entertainment content. The display from the electronic paper is also more eye-friendly, especially for growing students. The electronic paper will continue to gain its importance in the academic industry as its contribution to sustainability, society, and education is undeniable.
KYMC feels proud to be one of E Ink's ePaper ecosystem partners. KYMC's excellence in the Roll-to-Roll machinery played a significant role in the mass production of electronic paper. It is to provide highly automated Roll-to-Roll machines with smart functions, precision, and at an exceptional yield rate. We are glad that our experience has contributed to making the world a better place.
Going one step further, together with E-ink and 20-plus companies, we are committed to bringing sustainable learning to the Taiwan community. A give-back project was initiated in 2017 to provide elementary schools and public libraries with e-readers (electronic paper reading device). The goal is to target one city per year. Until today the ePaper ecosystem partners have reached out to cities including Tainan, Changhua, Chiayi, New Taipei City, Taoyuan, and Penghu. This year in 2023 we reached out to Keelung City, providing 39 elementary schools and 10 public libraries with 1,075 e-readers (color display version). Each e-reader is installed with 102 books. The 102 books include educational content that is suitable for the low, mid and higher-grade-level elementary students. From 2017 till today, 174 schools and 29 libraries have benefited from the program. KYMC will continue to support this program as our business commitment to ESG and to the Taiwan community.