The KYMC Way in Aftersales Service
April 8, 2021 | KYMC Marketing
2021-04-08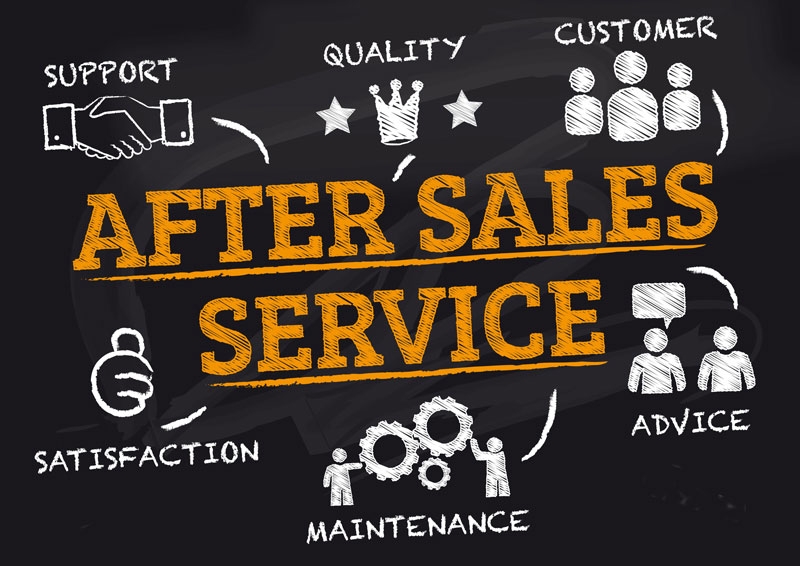 Aftersales service is important to any industry. This is especially true in the machinery industry. A KYMC machinery is to be in service for many years, working for the customers to generate profit. Over the period, there will be many communications involved, from the initial training, installation, commissioning, to regular maintenances, error handling, machine upgrades…etc. At KYMC our aftersales services deliver seamless communication, multiple contact channel, and multiple content type provision.
Have you ever experienced approaching a company's customer service and having to repeat your issues over and over again? You call up the customer service and spend 10 minutes telling them the whole story. The customer service on the other end apologizes for the trouble and tells you they will take care of it. You wait for a few more days then call back. This customer service has no clue what happened in the last call and asks you to repeat your story again…frustrating isn't' it?
Seamless communication is what KYMC aims for in its aftersales service. KYMC has a system in place to record the customer interaction history so that any customer service can go back to the system to review the issues discussed, the current progress, the solution or the potential solution to the issues. Through this way, KYMC prevents having the customer to repeat over and over again about what has been discussed. While solving the issues, the record may be used in meetings to help pinpoint the issue and solution as a group. Post-issue solving, the record may be used in the company's regular review sessions to help with future improvement or future preventions.
Have you ever been told that you can only raise your service request through email? Or maybe they are only accepting phone calls? Sometimes it works sometimes it doesn't. Machinery is a complicated product. Sometimes it's ok to communicate through email for simple issues. However, some complicated issues may require person-to-person communication to identify the problem and to solve it with a representative step by step. Some companies make it easy for themselves by making it hard for the customer.
At KYMC they provide multiple selections of contact channels to their customers. The customers get to choose the method that they are most comfortable with to communicate with KYMC. At KYMC contact channels for their customers includes email, phone calls, instant messaging, video conference, on-site support, you name it, they have got you covered. Even better, the contact history from the different channels is synchronized in the system, so you don't have to worry about misaligned or missing information. KYMC does the work so that it's easy on the customer.
Have you ever experienced a single content type, text? Whether it is the operation manual, user guide, service guide, communication, all that available is text. Some say that a picture is worth a thousand words, a video is worth a thousand pictures. How does it feels having to type a thousand words when a picture can do the job…frustrating?
At KYMC, they provide multiple content types to help their customers achieve their goals. At KYMC they believe in efficiency. Time is valuable to the customers, and when there are many ways to get the job done, why not choose the most efficient one. KYMC have invested in the hardware and resources to deliver different content type. They put it down in text, they take photographs and make graphical illustrations, they take the time to shoot videos. All, with the purpose to serve their customers better.
Aftersales service is at the heart of KYMC. Over the years, the seamless communication, multiple contact channel, and the multiple content type provision has proven to win over the hearts of their customers with an extremely high number of repeat customers. In the future, KYMC will continue to invest in resources, especially in the virtual communication area to make their communication with the customers as smooth and as efficient as possible.