Continue to Supply the Market with Inline Flexo
November 25, 2020 | KYMC Marketing
2020-11-25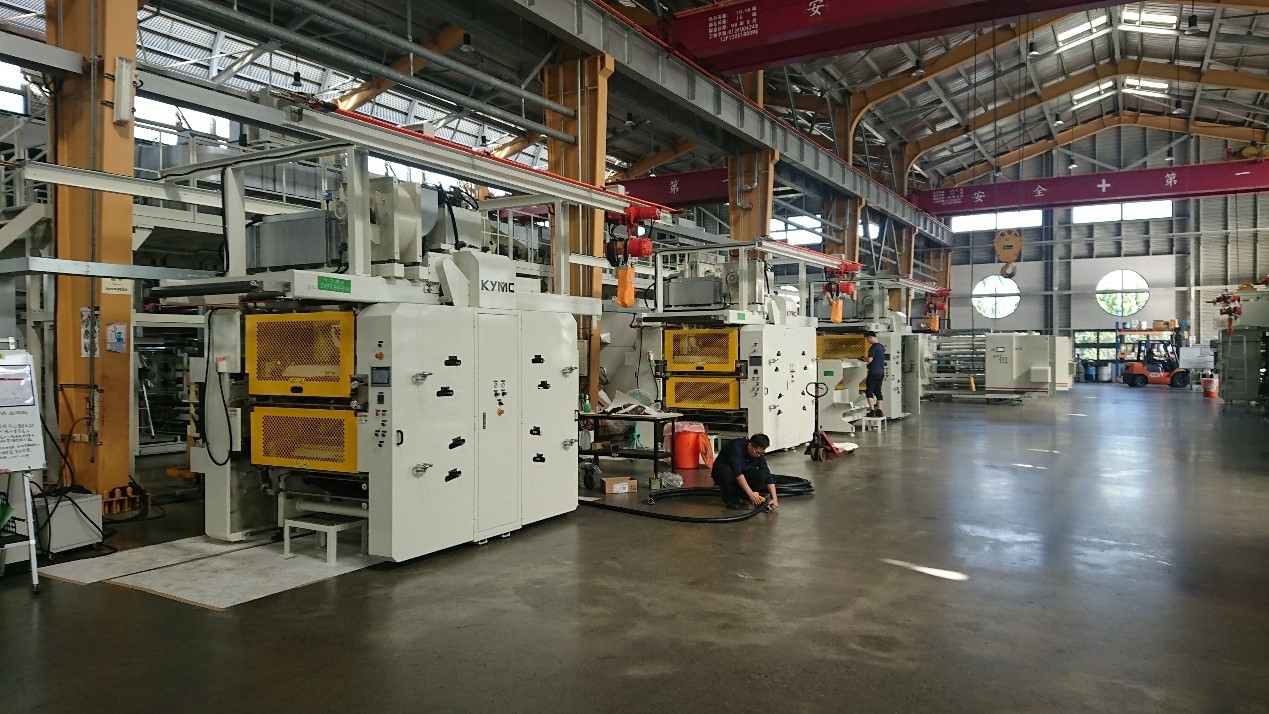 Albeit the market disruption caused by the Corona Virus, the demand for the KYMC inline flexographic press continues to go strong. The inline flexographic presses are supplied to the major players of take-out bags, fast food wrappers and containers producers across the globe, ranging from USA, China, India to Vietnam.
The benefit of KYMC inline flexographic presses is its flexibility and compatibility with the upstream and downstream processes. The press is designed with the electric line shaft (ELS) and has its own dancer roller among with position detection for automatic speed synchronization. The operators can easily connect the production line together.
The press is very suitable for simple print jobs of take-out bags, food wrappers, and containers that require four colors or less. It is the optimal choice for those that are looking for a lightweight solution.