Comentarios de los clientes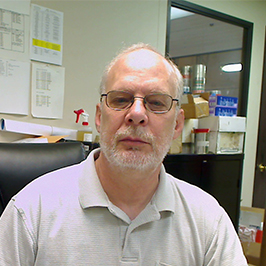 Customer in Chicago, USA
KYMC is very receptive to making changes based on your project and they are willing to work with you. That is the major difference of KYMC over other manufacturers, and that is important to me if you are going to buy equipment from someone. For a manufacturer to tell you 'No this is the way we do it and you'll have to make changes after we install it' is not to the advantage of the customer. This is where KYMC is a lot different than others.
When you work with KYMC on the specifications to get the machine built with the components you want and you can get them serviced locally instead of overseas, it's crucial. You can't possibly carry every spare part and having North American supplied parts and components, is important to our business."
When I got the opportunity to go over there, see the facility, see how they do it, then I got a better understanding of how they were able to be so competitive in the market. Couple of things:
Number one is the efficiency of how they operate.
Number two is the technical people and KYMC management's knowledge of the people they hire, very well educated people. They came up with a lot of good ideas for the project, they also listened to our staff and responded to our needs.
Chuck Graziano
President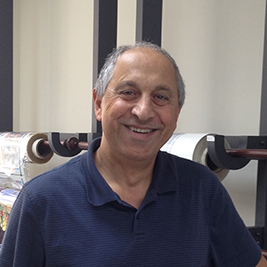 Customer in LA, USA
We started doing business in 1989 with a 4 color printing press from KYMC. Even though the 1989 press is no longer being operated by our company today, we have enjoyed a strong relationship with KYMC over the years leading to the purchase of two CI presses in 2000 and 2002, an 8-color gearless CI press in 2013, an 6 color gearless CI in 2015 and various inline type flexo presses from 2015 to 2018. We decided to go with them even after considering many of the European brands. We have certainly enjoyed working with the KYMC team and our repeat business speaks loudly of our trust in their ability to meet our printing needs.
I would be happy to recommend KYMC equipment to any company. The equipment is well built and extremely reliable. I recently had the pleasure of visiting the factory in Taichung and to work with their very talented engineering team.
Albert Halimi
President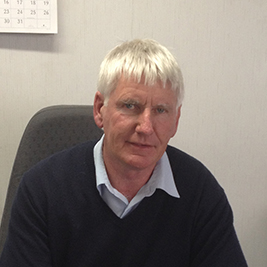 Customer in NZ
We have been a long-time customer of Kuen Yuh Machinery Co Ltd. We purchased two new KYMC machines back in 1995, a 6 Color Printing Machine "DFP 650" and a Slitter Re-winding Machine "PSN 1200". Both machines are still in daily production and continue to be very important and reliable production machines for our business.
Since those earlier years we have expanded our Printing and Packaging business in New Zealand and in 2009 we had no hesitation in deciding to return to KYMC to increase our capacity. Our Management wanted to continue to enjoy the benefits of purchasing high quality reliable machinery with the added benefit of excellent and friendly after sales service. Thus, also taking advantage of the countless advancement's in KYMC technology developments, we placed orders for a new 8 Color Printing Machine "Neoflex 8120GL" and a Micro Dot Plate Mounting Machine "SM 1200" in 2009. We placed an order for a Single Color Inline Printer "MP1300" and a Solventless Laminator "SL 1200" in 2012.
Most recently in 2017 we purchased a flexo stack press "SFX-410s" and a plate mounter.
All the machines were successfully installed in our Tauranga, New Zealand Flexible Packaging Plant and have all proved to be excellent trouble free machines, very good investments for the company.
We look forward to continuing to expand our business for many more years to come while continuing to grow and work with our long term suppliers, especially Kuen Yuh Machinery Co Ltd.
John Kortegast
Managing Director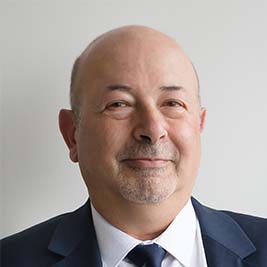 Customer in Australia
We chose KYMC as our press not once but twice, compared with the European brands, I found KYMC delivered just as much as the Europeans with much less on price."
John Hadded
Director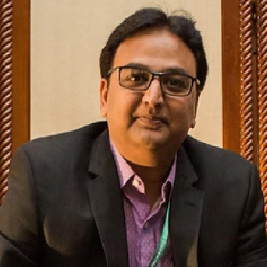 Customer in India
The journey started in the year 2000 when we met the KYMC Team for the first time in Taiwan. At the first glace and at the end of the meeting, it all ended as "Love at First Sight". We came to know that this are the right people to work with keeping our capacity in mind. We just went ahead with them and in the first meeting itself we ordered our first CI Flexo machine. The caption in the logo of KYMC "A Human Driven Company" stands true to its meaning and the way they handle their customers is truly at the helm of human personal relationship.
Rajendra Mehta
Managing Director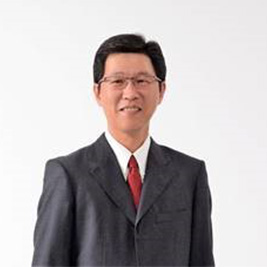 Customer in Malaysia
After spending many years in exploring flexographic printing process adoption, we have chosen KYMC to be our partner. Excellent responses, always attentive and prompt in actions. 2 Euroflex installations in 2 years tell everything about them.
Kevin Khaw
CEO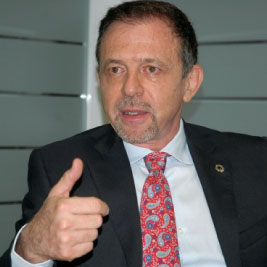 Customer in Mexico
We have acquired five flexo presses from KYMC, both stack and central impression, the first one in 1992. Their machines have a very good balance of technology, performance and price; on the other hand, the human relationship has provided us with a fine service and a long friendship.
Gustavo Guraieb
CEO


Valoración de los clientes