An integrated printing and coating line at 600meters/min
February 8, 2022 | KYMC Marketing
2022-02-08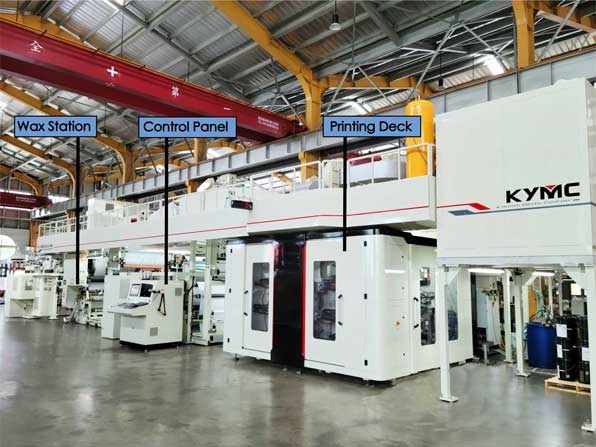 Flexible but integrable is the future trend for printers and converters. Depending on the production scenario, the system needs to have the ability to change, adjust and work independently. At the same time to be able to work together as an integrated system. For example to combine the processes such as inline printing, inline coating, inline lamination, inline slitting...etc. to work in synchronization, but at the same to be able to turn on each function separately.
More and more customers are seeking solutions that integrate the printing and coating application into one. For some jobs, only the printing stations will be in production, for others both the printing units and coating units will be turned on.
To fulfill the need for a flexible but integrable application. KYMC design presses that do not compromise the overall production speed after integration. No matter it is a print job working alone, or a print job plus a coating job combined, the production speed can be maintained at the same level. This will ensure the efficiency of the production.
To increase the flexibility even further, the coating station has a trolley design. As some jobs emphasize having a uniform coating, some jobs require high coating thickness, some jobs seek for a thin layer of coating thickness. Through the trolley design, printers and converters can which between the different coating methods to meet the different coating specifications needed for the different jobs.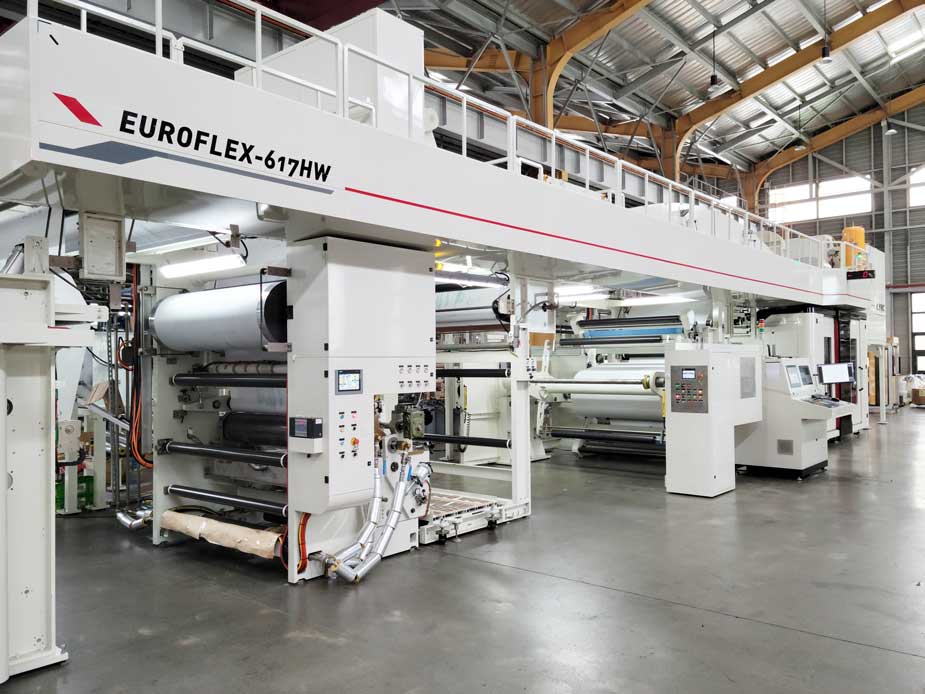 KYMC is experienced in providing a flexible but integrable solution. Different customer faces different challenge and requirement. Therefore, we work hand in hand with each customer to find the right fit for them.